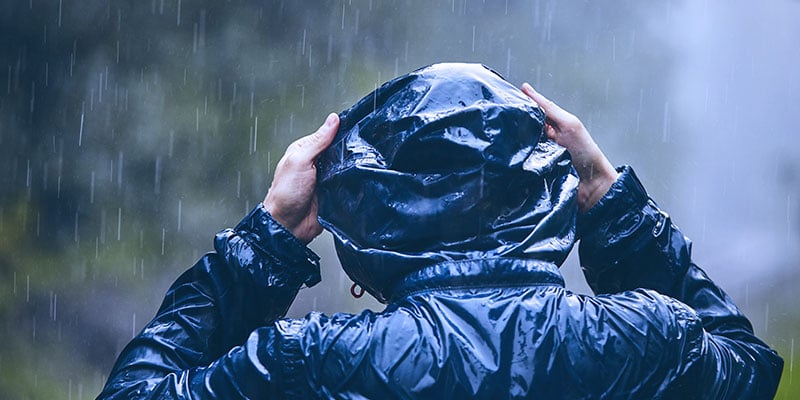 Hurricane season is far from over. Historically, September is the month when more hurricanes come ashore in the United States and the number of storm alerts in October is not far behind. Not to mention their intensity, speed, and strength is recently growing due to warmer ocean waters. The serious storm destruction seen in the past few years from hurricanes Katrina (2005), Sandy (2012), and Harvey (2017), has made hurricane preparedness one of the top safety issues for commercial owners and administrators.
Similarly, the year of 2020 presents an additional challenge to crises management leaders. COVID-19 asks for adjustments to pre-stablished security plans and upgrades to technology solutions in businesses to adequately protect employees, business operations, and equipment from the damage of a destructive hurricane.
By considering the following valuable suggestions and preventive measures you can help mitigate issues with your security systems that could arise as a result of a deadly storm. Being prepared can ensure your business continuity and help secure your human resources and assets during extreme weather.
Alarm System
Because the alarm system batteries are likely to last only a few hours, have a plan in place if you receive alerts from your central alarm monitoring station. According to the National Fire Alarm and Signaling Code, fire alarm batteries must be replaced at periodic times recommended by the manufacturer or when a battery's voltage falls below the manufacturer's recommendations after charging for 48 hours. In addition, during hurricane disaster response, take into consideration security system schedules, potential alarms during the storm, and COVID-19 guidelines of social distancing for personnel that still needs to operate in these challenging environments.
Security Cameras
It is beneficial to have a video security system with wireless, remote access, and Wi-Fi capabilities to allow administrators and business owners to view live security camera feeds of their premises from anywhere with an internet connection. We suggest you have a backup generator as modern security and surveillance camera equipment can operate with minimal on-site gear, but they need a power source to do their job.
This allows for remote control and adjustment of cameras, window and door locks, lighting, etc. from a smart phone or computer. Modern technology allows for connection to a wide variety of sensors and add-on devices to make sure, for instance, your cameras and lights operate continuously, on a timer, or in response to sounds and movements, increasing flexibility and protection for business owners.
Magnetic Locks
Electricity outages are common after a hurricane. Since magnetic locks require power to stay engaged, it is recommended to lock these doors manually and direct employee or occupant traffic to a different door in another part of the building following COVID-19 guidelines. Alternatively, have a plan in place for mechanical key access in case power goes out.
Data Backup and Recovery
Hurricanes provide a mix of threats that must be dealt with and that require diligent preparation. Make sure your business data and security systems have a backup to ideally a cloud service. Because there is a risk of losing connectivity for an extended period, it is necessary to have a plan for not just backup, but long-term recovery as well. Testing any remote backup sites should also be done when the storm is approaching. This helps make sure any plans already in place will work to perfection.
Other
Physically secure your property in advance of the storm. Covering up windows and doors protects your building from physical damage and sends the signal to potential looters that your business is not an easy target.
Have a current employee contact list circulated to make sure everyone is safe after the storm.
Store valuables and electronics in a locked interior room.
Keep your cell phones fully charged and put your phone into "low power battery mode" if possible.