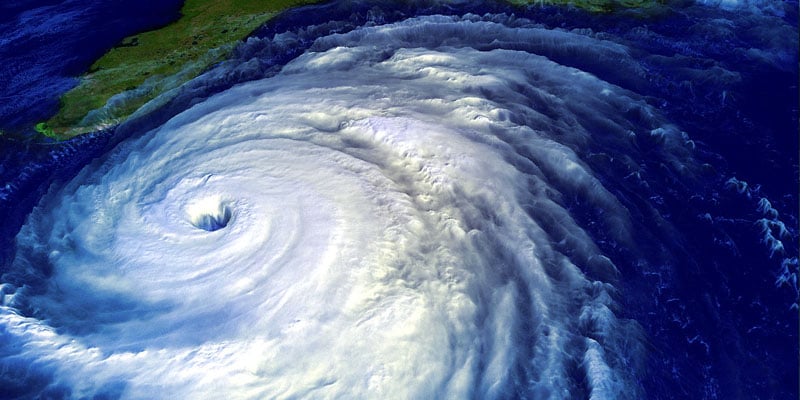 June 1st not only means the start of a new month, but it also signals the beginning of the Atlantic hurricane season. However, with four named storms already—Alex, Bonnie, Colin, & Danielle—as well as changing weather patterns, the season is off to a record-breaking start and could possibly indicate a stronger and more destructive hurricane season than in recent years.
Scientists from NOAA (National Oceanic & Atmospheric Administration) believe that the so-called "El Niño" phenomenon—an abnormal weather pattern characterized by warmer surface water temperatures—may end in the next few weeks, and a "La Niña" weather pattern—one in which there are normally colder surface water temperatures—will take its place. "La Niña" may result in ideal hurricane formation conditions, and could lead to a more active season. With this in mind, it's very important that you make the necessary preparations and equip your business with the appropriate means in the event of a severe weather emergency.
Along with hurricanes, as with any natural disaster event, comes an increase in the average number of looting and burglary crimes in affected areas. Shortly after Hurricane Sandy ravaged much of the northeast coast, burglary and looting crimes increased almost 500% in certain areas. Not only were homes being looted from but also, businesses, grocery stores, and basically any place that contained something of value. Thus in the event that your business gets looted, investing in the proper surveillance system may allow you to "catch the bad guys" and recover lost assets.
Hurricanes are often unpredictable, that's why it's
essential to prepare for the unthinkable.
In addition to this, it's also important to adequately secure your property. Once again, Hurricane Sandy is a prime example of the unprecedented damage that a hurricane can bring. On October 29th, Hurricane Sandy made landfall in New Jersey as a Category-1 hurricane. However, despite the fact that it was a Category-1, Hurricane Sandy became the second costliest storm in recorded U.S. history. In Port Newark, New Jersey, an area affected by extensive flooding, 16 Fisker Karma hybrid cars were destroyed by fires and a total of 300 cars were severely damaged beyond repair. This resulted in a $30-million dollar loss, and while this may or may not be covered by insurance, it still takes a long time to manufacture and produce the cars again.

In closing, the best ways to prevent events like this from happening to you or your business are: 1) paying attention to news & weather forecasts when a named storm is headed your way, 2) having a detailed and prepared plan in the event of an emergency, and 3) equipping your business with the necessary security measures to prevent a loss of property and profits. Hurricanes are often unpredictable, that's why it's essential to prepare for the unthinkable.