October 2018
Security 101® — New York hosts 5th Year Award Ceremony and Annual BBQ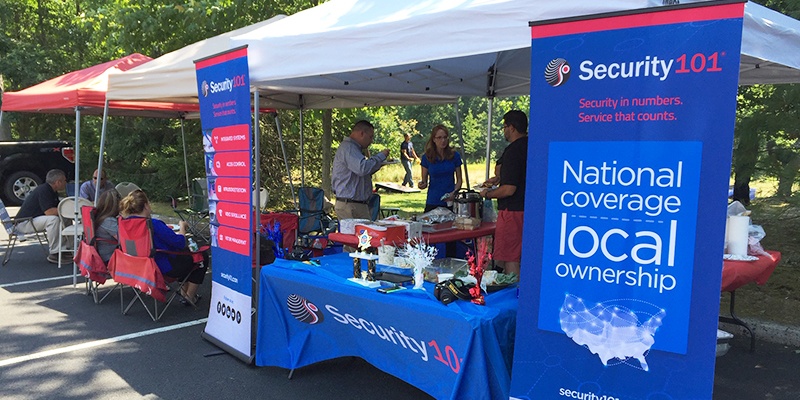 Security 101® - New York (Metro) and Security 101® – New Jersey hosted their 5th Year Award Ceremony. The Award Ceremony was started by owners, Rob Ryan and Tony Iovine, to show their appreciation for the loyalty and commitment of TEAM101 members after completing their 5th year of employment. These team members are awarded a crystal trophy, $250 Gift Card and one additional week of vacation. Congratulations to this year's awardees:
Brook Cladek
Jan Stanczsak
Trevor Gerdon
Dennis Milcznski
Joe Baez
This is the second year of the award since opening their doors in 2007. Last year's awardees were the first team members to have reached the 5-year mark with Security 101 New Jersey and New York. They're a dedicated group of TEAM101 members who are progressing towards their 10th year:
Jim Wolk
Jorge Molina
Milciades Reynoso
Dennis Kolk
Michael Cintron
Together, these 10 employees account for half the office and are all working towards the first 10th Year Award Ceremony to be held at the office.
In addition to the 5th Year Awards, the office holds an annual office appreciation BBQ. The relaxed atmosphere turns competitive for the cornhole tournament and cooking contest. The winners of the cornhole tournament get to covet the Cornhole Trophy for the year. The cooking contest is for the best side dish where cash prizes are given for 1st, 2nd & 3rd place from votes taken via secret ballet. Every year the cooking contest is a huge success with the diverse team bringing in specialty dishes and giving everyone an assortment of food to try.
Take a look through the album at the fun the New York and New Jersey team had!