New York City

(Metro)
New York
Protecting
People, Property & Profits
Security 101® is nationally-recognized as a leader in the security industry and viewed as one of the fastest growing commercial integrators in the US. From system design, engineering, and installation — to servicing electronic security systems, Security 101 offers a full range of services to our clients. Our business systems, specialized business operations software, and extensive training allow us to deliver the highest quality security systems and positive customer experiences.
As a true systems integrator, Security 101 is the only call you'll need to make.


"Complete" design & engineering
Intercom & tele-entry systems
Mass notification systems
Visitor management systems
Intrusion detection systems
Unique software solutions for market-specific security challenges
Security system integration (video, access control & intrusion detection)
Extensive Service Portfolio
Security

Reimagined

A comprehensive, purpose-built security environment is essential for businesses of any size to thrive. By partnering with Security 101, we can create an intelligent and integrated system that incorporates advanced video, access control, alarm monitoring, and visitor management solutions to help you maximize safety, efficiency, and productivity and detect and mitigate threats on time.
Our National

Strategic Partners
Our

Team

New York City, NY - Our fundamental advantage begins with the people that make up our team. Each of our diverse team members share a passion for excellence coupled with integrity. These people are dedicated to providing you with the most advanced security solutions that the industry has to offer. They share a common goal of providing you with the highest level of service possible. In simple terms it's about being there when you need us and standing behind our work. No matter what the need, we take a consultative approach with a common goal of delivering a tailored solution specific to your needs.
Get connected with our dedicated staff and follow the company on Linkedin®
Sales & Engineering
We like to consider our business development team as Security Advisors. This unique group of professionals have worked within the security industry with a combined 95 years of experience. Their experience ranges from enterprise level solutions to comprehensive small, mid-size systems. Each member of our team is carefully selected to ensure they have what it takes to meet our precise set of standards. We look for individuals who are dynamic and possess integrity. It's also important that they have superb listening skills and are naturals at customer service. Equally as important they must be driven to succeed and be the very best at what they do. It's not about how much they sell it's about exceeding the needs of our clients to the best of their ability. Every solution they present must be custom-tailored to meet your business needs. The engagement with our clients that we provide is comprehensive and is designed to make sure we are looking at all of their potential areas of exposure and budget.
Operations
Our operations team is like no other and our mission is simple. We are dedicated to providing our clients with the very latest in security solutions combined with good old-fashioned hard work. Each and every one of our employees was hand-picked because they go above and beyond for us and there is a pride and integrity in their work you won't find anywhere else. Team101 receives the latest product training and certifications every year so that we can provide our clients with what they deserve and pay for… an exceptional customer experience from start to finish. We aim to return customer service to what it used to be and stand as the security company people trust to get the job done.
Local

News
Stay informed!


Discover something new.

Find informative articles relevant to your location and read about local security news, announcements, updates, and local security events that matter to you and your business.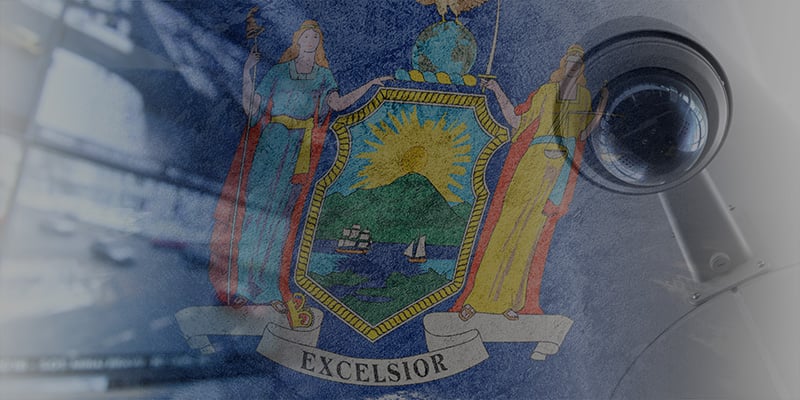 Security Camera Laws in New York: What You Need to Know Now
Given the soaring citywide crime statistics in NYS, it is only natural for...
Read More
Security 101® Careers
New York City
Being a part of TEAM101 has a special meaning to our dedicated personnel. At Security 101, we are continuously seeking qualified, highly-motivated individuals who demonstrate our guiding principles of fanatical customer service, integrity, and fun. Grow with us and thrive within an organization dedicated to excellence.
We are actively seeking top talent for the following position(s):
Lead Technician
Security 101 – New York City Metro is now recruiting a Lead Commercial Security Technician that has experience installing programming and servicing commercial electronic security devices primarily CCTV, Access Control, IP Cameras, Intrusion Detection, Video Analytics, IP network systems and overall security systems.
Account Executive
Security 101 – New York City Metro is now recruiting an Account Executive that can identify, qualify, and develop new customer opportunities by creating market awareness of Security 101 products and services. As an Outside Sales Representative in a B2B sales role, the ideal candidate will be actively seeking new business and building relationships with prospects while maintaining relationships and connections with their existing clients.
Let

'

s

work together

!

Join us on our gratifying journey of service, innovation, and expansion. Explore our fulfilling career opportunities and take your calling to the next level.