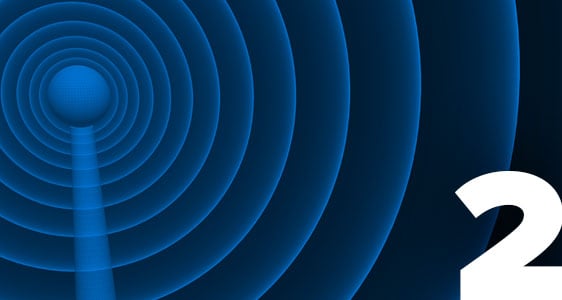 This is a continuation on the topic of wireless video surveillance from a prior blog post.
Video surveillance that provides both real time and recorded views have been a necessary component of a commercial or government organization in order to address a wide range of security challenges in both the public and the private sectors. A majority of video surveillance and management solutions are installed in office buildings, medical centers, college campuses, and other institutions that usually already have a wired infrastructure in place for surveillance cameras and recording devices to take advantage of. But what about surveillance for geographically remote locations or construction sites that lack an established network, and in some cases, power altogether?
Many organizations have come to the conclusion that extending any wired video systems beyond 300 feet is usually not worth it due to the costs associated with trenching to lay down more wire as well as the potential disruption it may cause to the area. So then instead of spending thousands of dollars for an airport or school campus to outfit its new parking lot with better perimeter surveillance, the obvious solution is to deploy a wireless video solution and integrate it with the wired system. This not only saves money for the business or organization, but it also cuts down on the amount of time spent to set up and install; extending a wired surveillance solution could take weeks, or as long as months, but a wireless deployment takes just a few days, and in some cases, a couple of hours.
That being said, organizations still need to take time to spend time on upfront planning and coordination of wireless deployments. The overall efficiency of deployment depends on a variety of factors that may cause unforeseen downtime which can, little by little, chip away at the expected cost savings that wireless video intends to bring and potentially decrease the ROI. Are access to buildings and installation sites secured? Power supplies verified and operational? Installation crews on time and well-equipped?
While some organizations may be attracted to the lower bill of extending video surveillance using wireless methods, some may question its overall reliability; if a wireless network goes down, what happens to the video signal and transmission? Of course, the biggest deterrent of system failure is designing redundancy into the network from the beginning. Installing wireless cameras with integrated fail safes, such as on-board edge video storage, provides a back up of records in case of short term network outages. Similarly, cameras embedded with 4G cellular antennas can also transmit signals, although this method is dependent on cell tower coverage and congestion and the transmitted footage would be limited to lower frame rates and/or resolutions.
As more businesses, governments, and other organizations understand the security and productivity benefits of video surveillance, the adoption of wireless solutions is triggering the industry to innovate network design and deployment. By exhibiting high levels of reliability and performance in a wide variety of public and private safety and security applications, as well as fast and efficient deployment and exceptional cost savings, wireless broadband networks are becoming the basis for a paradigm shift in global video surveillance solutions.