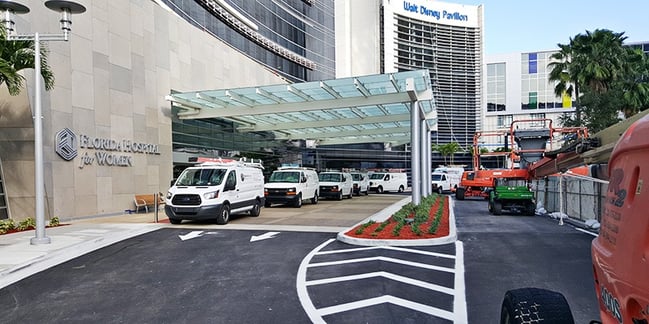 ORLANDO, FLORIDA: Security 101 - Orlando co-owners Ross Linville and Ross Manfredi have been proudly serving their long-time customer Florida Hospital for years — and when the Florida Hospital for Women needed their help, Team101 in Orlando stepped up and completed yet another large scale system installation and complex wiring solution. Even the Thanksgiving holiday weekend wasn't going to get in the way of meeting every inspection deadline required. Manfredi stated, "Team101 pulled through once more. A total of 10 techs gave up some precious time with their families on Sunday, as well as many hours beyond that, and helped us realize one of our biggest claims which is of course fanatical customer service. We can't thank our guys enough for their professionalism and dedication to their jobs."
We would like to give special recognition to the following Orlando employees:
John Williams

Steve Dandorf

David Caughman

Eric Cook

Patrick Riley

Randy Bowling

Richard Blaize

Rick Kernan

Jason Pasik

Stephen Zellers
Your comments are welcomed below!