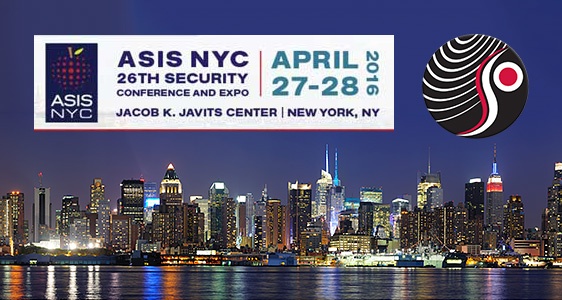 NEW YORK, NY: Are you interested in increasing security, controlling costs and adding flexibility? This is what we help you to do. Join our New York and New Jersey offices at this year's ASIS NYC for the 26th Security Conference and Expo on April 27-28 at the Jacob K. Javits Center in New York City and ask us how. Walk the trade show floor to see some of the latest and greatest technologies and advancements in the security industry — and of course stop by and visit the Team101 integration experts of Security 101 in Booth #616. One of our esteemed guests is going to win an Apple iPad just for showing up! Register to attend
Did you know that Security 101 services commercial clients in the New York / New Jersey region all the way from Westchester County in the north to New Jersey in the south? And, smack dab in the middle is our New York (Metro) office in Manhattan, on West 34th Street near the Empire State Building. Contact us with any system inquiries or service requests:
Manhattan, Staten Island, Brooklyn & Queens:
Security 101 - New York (Metro): Call 866.990.4101
Westchester County & the Bronx:
Security 101 - New York: Call 888.678.7101
New Jersey:
Security 101 - New Jersey: Call 866.990.4101
Click here for more information about this captivating event in NYC. For registration questions and assistance, please contact EPIC customer service at 980.233.3820 or 866.692.2068 from 8:30 am – 5:00 pm EST. We hope to see you there!