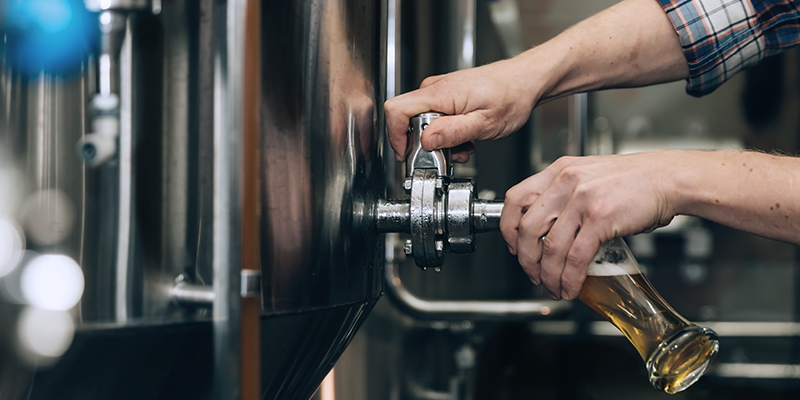 The craft brewing industry has grown exponentially in the past decade. Because of this growth, craft brewery owners and operators face unique challenges when it comes to protecting their assets. Though the most common theft from craft breweries is rented kegs that are never returned, it could go far beyond that. According to the Global Retail Theft Barometer, loss of retail products due to theft and other causes costs retailers in the US an estimated $42 billion a year.
Common-sense precautions may go a long way toward strengthening craft brewery security, but following standard security procedures could help breweries prevent theft by outsiders.
Alarm Systems
Since breweries are not typically located in large office buildings, they don't always have the advantage of a built-in security system. To boost their craft brewery security and protect their businesses from theft, craft brewery owners and operators should first consider what level of security fits their business needs before investing in an alarm system.
Doors and locks
Metal-lined security doors are ideal to prevent burglary, especially when combined with metal security crossbars. All entrances and security doors would also greatly benefit from having deadbolt locks to avoid property crimes. Many might be surprised to know that the use of force to gain entry is not needed for property crimes to be classified as burglary. Padlocks made of steel should always be locked and, to prevent unauthorized keys from being made, serial numbers must be removed.
Inventory goes a long way
After a burglary, using tax identification or license numbers could help identify equipment missing. Modern inventory management software is also available for the beer industry and has proven to be a revolutionary solution as well. This solution not only helps prevent losses but could also help with production and quality control.
Lighting
It's important to maintain an illuminated space for security purposes, however, the delicate nature of brewing blends represents a challenge when thinking about interior lighting.
Here are 2 important things to consider:
Eliminate natural light – The sun's UV rays affect the brew. Be aware that many lighting fixtures still produce some UV rays during operation.
Choose low heat emissions – Incandescent and halogen lights can affect the outcome of production; LED and fluorescent lights might be a better option.
Finally, lighting the exterior of the premise — especially around doors, windows, skylights, or other entry points — is also necessary. Make sure to consider installing covers over these lights to deter tampering.
In the brewing industry, the costs of damages and thefts can be debilitating since they can average around $2,119 per incident. The good news is the widespread adoption of security systems and standard procedures can help decrease crimes against breweries.
Raise a glass
to enhanced security
Brew with confidence and peace of mind. Take action today and secure your brewing operations with our industry-leading security solutions.