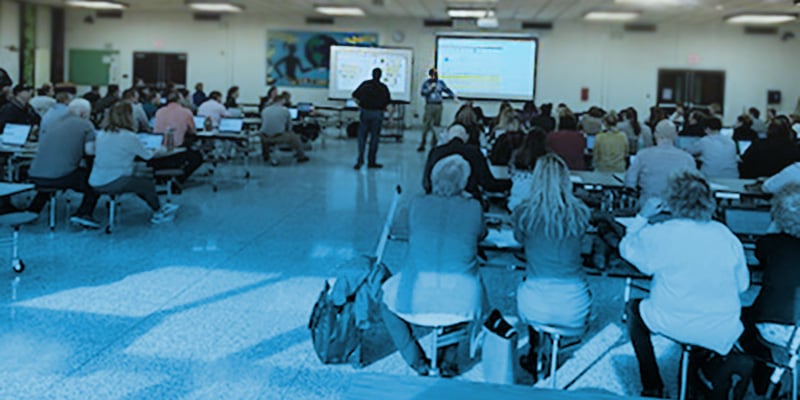 Parkland, Fla., February 14, 2018. A shooter arrives at Marjory Stoneman Douglas High School at 2:19pm, fired the first shots at 2:21pm and his last shot at 2:27pm. At about 2:25pm, more than three minutes into the shooting, one of the school's campus monitors reported a Code Red -presence of a shooter in the premises- over the school's internal radio system. At 2:32pm the first police officer entered the building where the killer had already left his massacre and was now blending in with hundreds of other students who were evacuating. Appallingly, the Parkland attack lasted 6 full minutes leaving 17 dead and 17 people injured.
If there is something clear from the investigation and report later provided by the Marjory Stoneman Douglas High School Public Safety Commission is that there were enormous failures in communication and coordination that likely contributed to one of the deadliest shootings in USA history. As expected, this attack and others have prompted several school districts to look for solid ways to improve and expand their communication systems as well as reduce response times from authorities in the event of an emergency.
A notable case is that of the Wallingford School District in Wallingford, Connecticut. Wallingford brought stakeholders to the table to reach for solutions about the critical issue of school safety. Wallingford Public Schools superintendent delegated this important task to Security 101 to help them get a comprehensive integrated electronic security system for their schools.
Security 101 is a leader in the security industry and one of the fastest growing commercial integrators in the U.S. Further, access control solutions provider Sielox was selected to join efforts with Security 101 for the Wallingford Schools project with the implementation of their crisis management solution software. The Security 101 – Connecticut team, composed of experienced and knowledgeable professionals, did just that: improve Wallingford school district security and safety with a technology solution that was perfect for the community, fitting their needs and budget. For some members of the team, the compromise to make schools safer in Wallingford were both professional and personal, as they are residents and parents in the district.
Installing an effective crisis management solution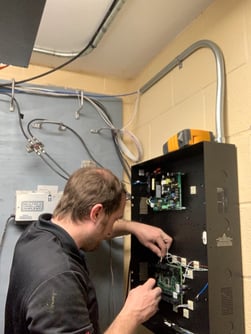 The technology installed by the Security 101 team is a daily incident and crisis management solution that is effective, scalable, affordable, and easy to deploy as a stand-alone or by using existing video security systems and networks within a school. One of its key advantages is that it reduces significantly the notification time to police and fire department personnel using two-way chat between school and authorities, email alerts, paging, and mass notification systems via AC-1700 outputs to trigger pre-programmed announcements and messages.
In addition, it provides a heat map of every room in the school building, allowing for real time communication with first responders who can see dynamic floor plans in real-time. If something happens, school staff and authorities will know exactly where the threat is located.
In like manner, the solution enables awareness of other critical situations. Medical, missing students, disturbances in classrooms, and more emergencies are included within the capabilities of the system.
Real time communication and notification
This crisis management solution allows real-time information and communication for both on-site and first responders. In the case of an emergency, school individuals simply send color-coded alerts to facility administrators and authorities through desktop, tablet or mobile devices over WAN, LAN, WIFI, or High-speed Cell Networks (3G/4G/LTE). Importantly, law enforcement and fire departments are able to respond in optimal times to the event as they can see the premises live from their mobile phone, tablet or patrol car laptop.
Allowing access to current and precise data by all parties involved in a critical event is key to support making split-second decisions and saving lives. Patrick Mirto and his team did a remarkable job in installing a solution that improves situational awareness and communication in schools, helping authorities protect students, teachers, school administrators, and the community while reducing the possibility of a first responder being hurt.