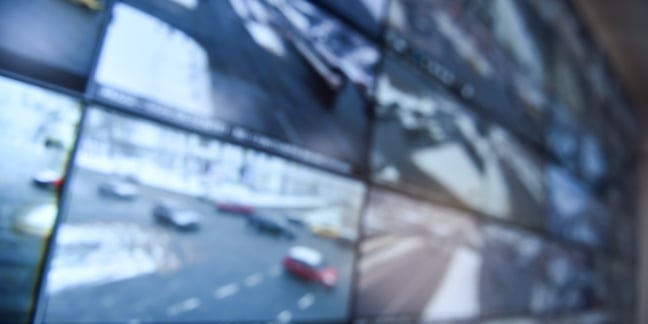 There are many layers of security that are used to protect critical infrastructure. In the last blog post we discussed low-tech solutions such as fencing and bollards to protect infrastructure like bridges, utility plants and courthouse. Now, we'll take a look at one of the most essential electronic tools – surveillance cameras.
Cameras are force-multipliers that can add extra sets of "eyes" to help protect any site. Video systems have become relatively inexpensive and can provide network-based, high-resolution images. Low-light and thermal cameras provide useable images at night.
Wireless cameras can be placed in areas where cabling is either too expensive, or impossible to install. Housings enable cameras to be placed virtually anywhere outdoors, even in the most extreme weather conditions. Cameras mounted on mobile towers can be moved as a site's security needs change.
Video intercoms, with embedded megapixel cameras, are useful at vehicular and pedestrian gates and at building entries, enabling guards to see and have two-way conversations with visitors requesting entry. Intercoms can also be used inside buildings at doors to critical areas such as computer rooms.
Network-based cameras can transmit their live video to a central security operations center. There, images can be monitored by trained personnel. A single SOC (security operations center) can monitor multiple sites. However, studies have shown it is difficult for a guard watching multiple monitors to stay focused for more than 20 minutes. That's why video analytics are important.
Analytics can alert guards to actions such as motion within a restricted area, pedestrian or vehicular movement in the wrong direction, or objects left unattended for a pre-defined amount of time. When an exception occurs, the analytics create an alarm that alerts guards to take action. Live streams recorded to a network video recorder can be searched forensically following an event. Analytics can be used at the camera, recorder or both.
License plate recognition software can monitor incoming vehicles, opening gates for employees to park. Real-time incident software can be set to alarm at virtually any user-defined activity. The University of Mississippi's Department of Parking and Transportation is testing this new software currently, projected to save them $100,000 annually. Cameras can also be programmed to move to provide better coverage of an alarm site.
Smartphone apps enable guards to continue monitoring cameras and receive alarms while on patrol.
Please also see Parts ONE and THREE of our short series on Protecting Critical Infrastructure.