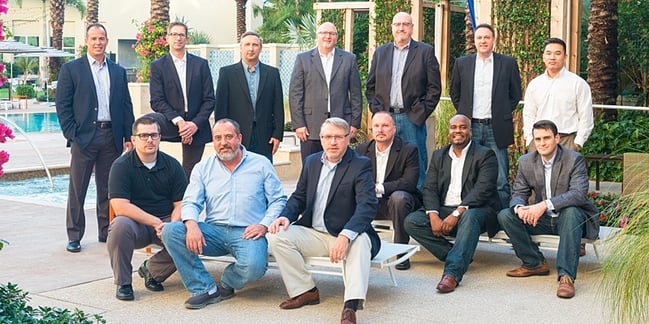 Compliance issues and regulations continue to become more strict, and developing a consistent and uniform security program that suits your multi-site global business is often outpaced by business growth. Keeping up-to-date on the latest technologies, remaining compliant, and managing a security program across multiple borders, cultures and languages can be an intimidating task, which is where Global 101 steps in.

In working with Fortune 500 companies in 13 countries over the past several years, the Global 101 team has developed a six-step process for helping large multi-site and enterprise level security customers tackle the unique set of issues that make true standardization a challenge.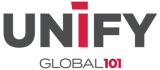 With the Unify™ approach, our operations experts are able to evaluate your particular set of needs and concerns, develop standards across your entire organization, and guarantee compliance with industry regulations. They will engineer and design a program that is effective and consistent, delivering results that meet the goals of your organization and its decision makers, and they will continue with that expert support throughout the life cycle of your program.
A Global 101 customer and global sugar cane refining company with footprints in North America and Europe had this to say:
"Our facilities are located in some very remote areas of the world. Getting technology and quality service has been a challenge. Security 101 helped us overcome those obstacles and have provided a solution that helps us protect our facilities and employees today, but also with a path for growth as technology changes in the future." — Sean Lichty, Senior Director Environmental, Health & Safety
The Global 101 Team, headquartered in West Palm Beach, FL, is made up of industry experts from diverse backgrounds that can address challenges ranging from aging systems to rigid compliance standards within heavily regulated industries. The Global 101 team is led by Tom Echols, President and General Manager. Some other key members of the team include Anthony Carvel, Operations Manager and Jim Flisek, Director of Technology. The Global Accounts sales team includes Mike Trilk, Vice President of Sales; Marcel Williams, Ryan Hauseman, and Carl Stark, all Global Account Executives; and Joseph Keith, Program Manager. Connect with the team on LinkedIn to learn more about how this unique set of talent performs at the level which you demand.
Read our case studies that cover an array of industries. Learn more about the solutions provided and challenges the team has addressed, as well as the standards achieved for our global clients.
As our global client base continues to grow and this exciting team expands, the need for skillful security and technical professionals does as well. Team101 is always looking for top industry talent, and you can find out more about the Global Accounts vision at Security 101 and explore the opportunities to become part of this team.