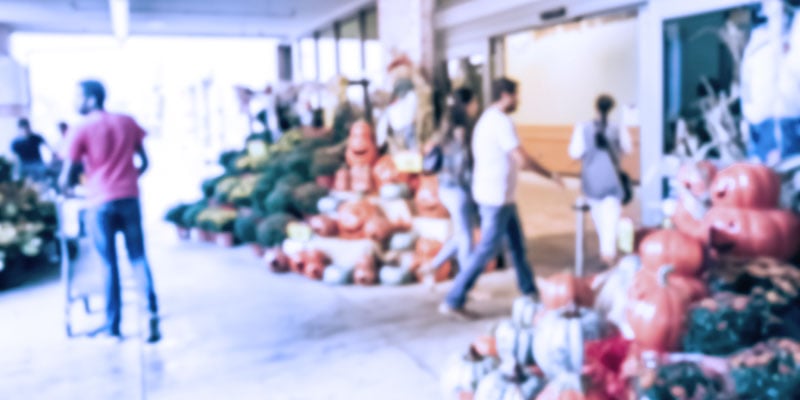 Preparations for Thanksgiving celebration have started. Although retailers have ordered holiday items months in advance, consumers are now shopping for the perfect turkey dinner. Traditionally, this time of the year also brings out an increase in crime and theft in supermarkets, which have certainly been intensified in 2021 due to the current pandemic.
Retailers, especially grocery stores, blame the unusual situation of high unemployment and even mask usage for the rise in shoplifting and robbery incidents at their facilities. Masks have protected people from the spread of the COVID-19 virus; however, they also grant anonymity for criminals and facilitate acts of delinquency.
Supermarkets have, therefore, two big challenges this holiday season. First, to avoid getting hit by the ongoing turkey shortage, which threatens shoppers with exorbitant prices and a possible change of menu this year. Second, to improve the physical security measures at their stores.
Access Control plays a significant role in preventing shoplifting, shrinkage, and theft. Particularly, when one of the biggest challenges for retail stores is employee turnover, controlling access is critical as it reduces the opportunity of illicit acts.
Other benefits are:
Secured cash
Remote and easy management of permissions and credentials
Elimination of physical key handling
Security of multiple stores is simplified with a centralized administration
Secure, reliable, scalable, and cost-effective
Another powerful solution is Video Analytics as it can offer grocery stores with a competitive advantage, better security, and improved operational practices. Video analytics harness valuable data, recorded by video cameras, and provide decision-makers with actionable information and analysis.
This intelligent technology is capable of:
Maximizing store layout
Helping managers optimize product placement
Controlling occupancy and reducing crowding
Preventing shoplifting and shrinkage
Accelerating security response to an emergency
Supermarkets need better security for several reasons, especially, since retail crime remains one of the most serious problems facing grocery stores today. Integrating smarter security solutions for your business to avoid inventory shrinkage and shoplifting is an important consideration to stay one step ahead of thieves.