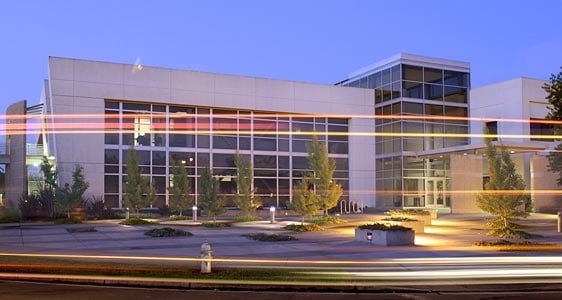 Schools throughout the country have recognized a need to aggressively improve methods of communication across campuses during emergencies or other disasters. Unfortunately the threat of an active shooter situation happening is all too real, which can sometimes contribute to hasty additions of mass notifications and emergency communications layers in order to boost reactive security measures. In theory, more is better, but in practice, multiple layers of these systems actually present more challenges due to the fact that they may not be integrated.
For years, emergency mass communications systems consisting of carefully placed telephone poles with call buttons enabled security staff to receive distress signals. Some systems also may employ loudspeakers, sirens, and LED signs. Over the past decade, universities have implemented decidedly more personal alerts that align with today's digital environments: website updates, mass emails and texts, desktop and smartphone notifications, and social media messages. The problem with all of these modes of multi-layered communication is that they take longer to activate due to the non-integrated nature of the various interfaces. If a suspected gunman is on campus, just a few minutes of lag can mean life or death.
Taking it a step further, integration with other security elements, such as video surveillance, boosts the protection of a campus tremendously by providing more intelligence and awareness before and during emergency situations. For example, cameras embedded within emergency kiosks allow personnel to view the person who requested help or the scene unfolding in the affected area, which eliminates false alarms and expedites dispatch of aid.
Similarly, video surveillance can provide verification in order to avoid unnecessary panic. If campus security personnel receive reports of an individual carrying a gun on campus, being able to easily access video footage to determine if it's a legimate threat (or, say, an ROTC student with a prop rifle) is hugely beneficial. It's not surprising there can be a strong urge to immediately lock down a campus during a suspected school shooting, but inciting terror through an emergency communications system when an unverified threat is present can create a variety of potential liabilities.
Once all methods of emergency communications are integrated, the security of a building or campus becomes substantially more powerful. Having the ability to push the emergency duress message out from a centralized location saves time by allowing the message to seamlessly travel through the primary, secondary, and tertiary communications networks. Additionally, by adopting an "easy button" interface, security personnel are able to remotely put specific buildings or departments on lockdown to maximize the protection of all students, faculty, and staff.