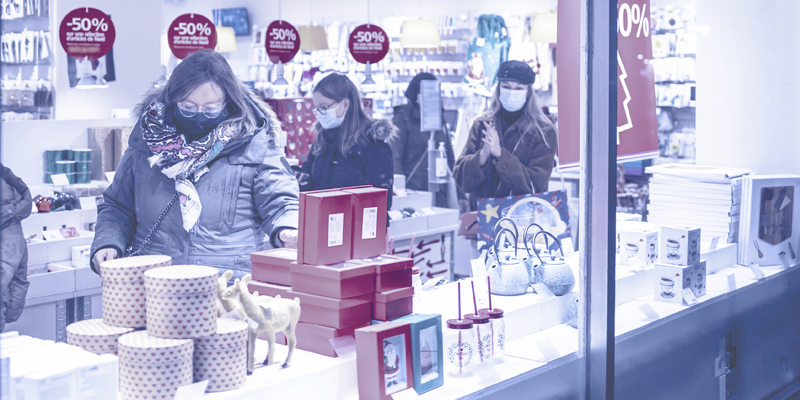 Retail crime is one of the most challenging issues facing big and small stores during the holiday season. The threats are both internal and external. From shoplifting to employee theft, inventory shrinkage is a real problem that greatly affects the profit margins and operations of businesses.
Retailers, therefore, need to adopt a visionary approach that includes effective physical security technologies and the implementation of best practices to prevent theft and keep valuable items safe at this busy time of the year.
Solutions to keep retail stores safe
Shoplifters and dishonest personnel take advantage during the holidays, as this is the moment where stores are hit with larger-than-usual crowds, making them more vulnerable to crime. Thereby, laying the foundation of a comprehensive security structure starts with a professionally integrated video surveillance system that helps monitor inventory, points of sale, and the exterior of the building.
Since business owners have a limited capacity to monitor every customer and employee at all times, video surveillance is the appropriate solution to boost visibility and offer an efficacious deterrence against theft. Hiring more supervisors, on the other hand, is proven to be costly, inefficient, and sometimes biased.
Further, a keyless access control system is critical. A cloud-based interface allows end-users to manage access to the store remotely and provides detailed logging, timestamp of every event, and notifications of activities. As there are always internal areas that need to be defended from unauthorized access, this technology is a crucial step to limit susceptibilities and protect merchandise.
A proper alarm system is necessary as well since it can reduce the risk of theft, protect your employees from criminal offenses, and lead to a quicker response time. Not only will it alert, in real-time, security and authorities of an emergency, but it can also deter crimes before they occur. If alarms are integrated with sensors, environmental monitoring of the store is also possible.
Best practices
Some crucial safety protocols to observe during the holidays are:
Seasonal employees can be a serious weakness for retailers. Therefore, it is recommended to avoid quick hiring processes and instead conduct detailed background checks and offer rigorous training. As a result, rapid worker turnover can be stopped.
Closing times are particularly subject to crime. This is the time when cash registers are tallied and secured. Develop a strict procedure for inspecting, locking up, and leaving a retail location after business hours. This should be in place and followed by all employees.
Finally, have an emergency security plan in place and make sure staff is prepared to face possible threatening events. For instance, clear protocols should be outlined if they confront a shoplifting situation or a robbery.