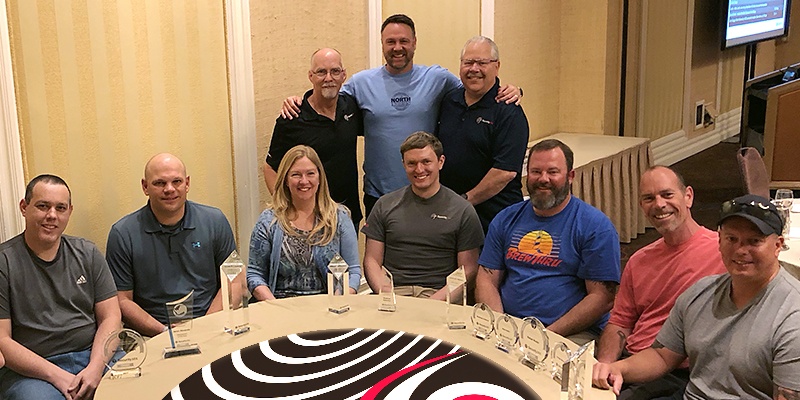 Congratulations to our amazing franchisees on another outstanding year of security excellence and growth! On April 10th, just prior to the start of the ISC West trade show in Las Vegas, Nevada we held our annual spring owners meeting and franchise owners from across the country gathered for a day of meetings and networking before the exhibition opened up on the following day.
During this time each year, franchisees are presented with the coveted Security 101 Franchise Awards, where recognition is given to owners based on their successes from the previous fiscal year, 2017. The awards also included individual sales achievements by TEAM101 personnel consisting of several categories for sales excellence.
Along with Tim Rose and Phil Bomeisl, I had the distinct honor of presenting this year's awards to the group. Here's how it all shook out!
View the photo gallery at the bottom of this post

Franchise Awards

Rhino Club Inductees
Salesperson of the Year
Aaron Alexander
Rhino Club 2017

Jen York

Rhino Club 2017

Matthew Netardus

Sales Achievements
| | |
| --- | --- |
| Sales over $2M | Sales over $1.5M |
| Rafael Nader | Matthew Holland |
| James Damiano | Felipe Betances |
| Shannon Phillips | Matt Alden |
| | Brad Bush |
| | Ron Cluff |
| | Bogdan Brocki |