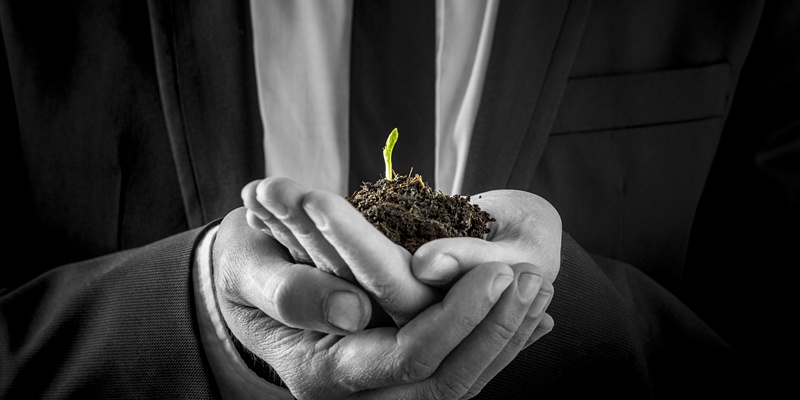 With 24/7/365 media coverage and trending social media topics, businesses are being held to a new level of corporate responsibility. Several large corporations are investing substantial time and money to develop sustainable programs that solidify their market position. But do these types of programs actually pay off for businesses?
The answer is yes.
Corporate social responsibility (CSR) is a company's verifiable commitment to operating in an economically, socially and environmentally viable manner.
Early corporate social wellbeing programs and modern philanthropy arose in the eighteenth century. Fast forward nearly 140 years later, CSR is quickly advancing into a business standard. As ethical consumer culture gains wider acceptance, more importance is placed on CSR programs to promote brand preference/loyalty and engage employees all while maximizing profits from environmentally sound practices.
Origins of Social Wellbeing
In 1878, the confectionary business was booming for Cadbury and they had outgrown their Bridge Street factory. Brothers George and Richard Cadbury saw this an opportunity to transform the typical industrial setting, which was "squalid and depressing," into a place where industrial workers could thrive away from city pollution. Together they created Bournville Village, a 14½ acre property that promoted housing reform and green environment. Foremen and senior employees were provided on-site housing and all employees were encouraged to partake in recreational activities like cricket and football in the lush fields. There were kitchens for meal preparations and properly heated dressing rooms to get changed. Cadbury became famous for its prosperity and social benefits for its workforce. In 2010, Kraft Foods purchased Cadbury with a takeover offer valued at nearly $19 billion.
How Corporate Social Responsibility Practices Pay Off
Even exemplary businesses have implemented CSR programs to bolster their ethical practices and differentiate themselves from profit maximizing competitors. In the 1940's, Johnson & Johnson announced that its primary stakeholders were their customers, employees and the communities it operates in – it's stockholders were secondary. To prove their commitment to positive change, they publicly published their goals in 1990. Through sustainable practices, Johnson & Johnson has already met their original 2020 goal to produce and procure 20% of its electricity needs from clean or renewable sources and reduced their carbon footprint by 15% over the past 10 years. In July of this year, Johnson & Johnson reported $18.8 billion in second quarter sales, a 1.9% increase from 2016.
Despite the aforementioned proof of CSR social wellbeing concepts paying off, many corporations continue to focus too narrowly on shareholder dividends while others vow to change the trajectory of traditional commerce. More and more companies are continuing to adopt higher purpose initiatives.
How Conscious Businesses Inspire Purpose and Increase Profit Margins
Over the past two decades conscious capitalism has emerged and is quickly becoming a corporate standard.
Startup's rarely pitch their ideas without describing how they will positively impact the world with their success.
Employee benefits and perks programs are becoming even more competitive to attract and retain top talent.
Corporate philanthropy initiatives continue to grow as an effective component for employee engagement.
One of the most noteworthy examples is TOMS®, which was founded in 2006 with the mission to improve people's lives through business by integrating sustainable and responsible practices into all they do. Their one-for-one model has provided 60 million pairs of shoes to those in need in over 70 countries and drove the 2014 valuation to $625 million.
CSR in the Security Industry
The security industry is becoming increasingly aware of its role in the communities where it does business. Manufacturers, integrators and dealers are proactively affecting positive change and giving back to the communities that support local business.
CSR giving programs come in many forms but Security 101 and its branch offices are preparing to launch the Gift of Security program in October. The program engages participating local branch communities to nominate deserving nonprofit organizations for a custom designed and installed integrated security system. Axis Communications, Inc., a market leader in network video, has partnered with Security 101 for the sixth annual national giving campaign and will be donating $10,000 worth of security equipment. The winners will be chosen through an online community vote throughout the holiday season and announced in January 2018.
Why is Security 101 doing the Gift of Security?
It is rather simple really. The Gift of Security provides value to its employees and local branch communities. It enables Security 101 to build and strengthen existing relationships with civic leaders, law enforcement officials and the local community. Our company provides superior service support on a national and local level and this program helps showcase that alignment while positively impacting our community.