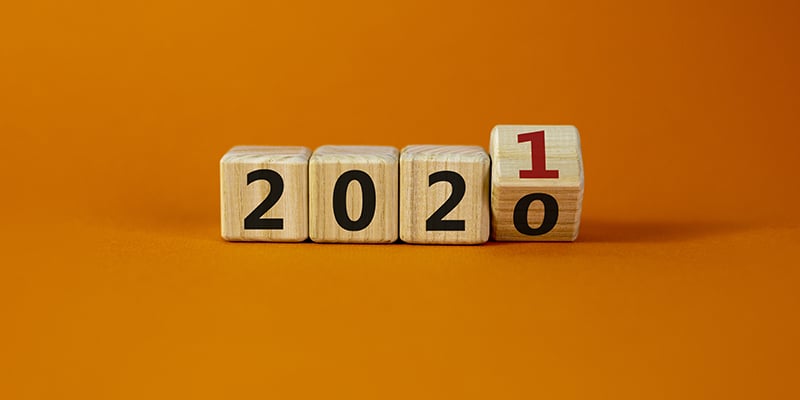 Like people, organizations have the ability — and social responsibility — to get better every year. That is why it is important, at the beginning of this new year, to reflect on the areas that need to be improved and create a solid plan to make it happen. After a rocky 2020, New Year's resolutions, for businesses and institutions, have at the top of the list to keep employees and visitors safe, comfortable, and confident with frictionless, touchless workplace solutions.
The good news is that the technology, to help create such an environment, is readily available and easily accessible. In fact, there is a plethora of innovative, touch-free solutions that can minimize the spread of COVID-19 and diminish the risk of an outbreak, in any building area.
These are some of the groundbreaking solutions, which in 2021 are no longer a special feature but a necessity for any establishment.
Authentication of Credentials with A Smartphone
Mobile devices are the new key to access the office. This technology functions in an equivalent way Apple Pay or Android Pay allow phones to act as a payment device. Not only it is a convenient and modern security strategy, but it also allows for a free-touch experience for employees, who only need to wave to the door without taking their cell phones out of their pocket/purse. Their customized mobile badge is automatically generated with their user credentials.
Wave to Open
Automatic door opening technologies permit users to open a door in an organization by simply waving their hand. The risk of transferring germs is eliminated by using motion sensors that open a door without touching any hardware. Precision sensors ensure doors are opened only when intended: when movement is detected within a certain number of inches of the switch.
Facial Recognition
Facial recognition can be highly valuable for organizations during COVID times, as it grants access to restricted areas in a completely safe and touchless way, by using the latest biometric technology combined with AI (Artificial Intelligence) and Computer Vision. Setting aside touch keypads and padlocks might be an imperative change in 2021.
Wellness Kiosks
This zero-touch technology helps to fight the spread of COVID-19 in the workplace by detecting body temperature and mask-wearing of employees and visitors in less than a few seconds. It supplies acceptable temperature thresholds for ease of interpretation, besides silent alarms, and smart notifications. Automatic hand sanitizer dispensers can also be added to the kiosk to help prevent a second wave. It supports integration with other access control systems.