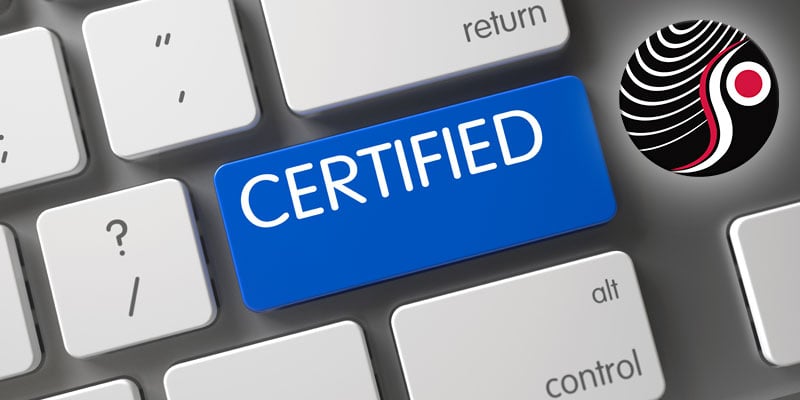 As an enterprise security director, you face tremendous responsibility ensuring people and property are safe and secure. So when it's your reputation on the line during a needs assessment, expanded system or lifecycle update, you need a system integrator you can count on.
But how can you really judge the skills of an integrator's technicians, especially if you've not worked with them before? One way is to ask about the certifications they've earned.
Certificates demonstrate an ability to sell, design, install and maintain integrated security systems. The most common technical certifications come from leading manufacturers. Their programs include comprehensive classroom and web-based sessions, followed by rigorous testing. And they aren't like one-off academic degrees. Most manufacturer programs require periodic re-certification ensuring technicians remain up-to-date with product enhancements and industry changes.
This certification process requires a significant financial commitment by the integrator. Most classes involve fees, travel and time away from the job. But it pays off with a highly trained staff capable of meeting diverse customer needs – from those of a single-city business to a widely dispersed multi-national operation.
Certifications create a triple-win situation. Manufacturers help protect their marketplace reputations through better installations and service. Integrators gain a deep understanding of products to best benefit their customers. And end users get better security solutions and return on investment.
The major, best-in-class manufacturers provide certificate programs — here's a few:
Axis Communications®
Genetec®
HID Global®
Honeywell®
Software House®
Since your security systems likely reside on the enterprise network, you might also ask to see certifications from IT-based solutions providers such as Cisco, Juniper, Microsoft and other network hardware and software providers. You'll want to know your integrator can effectively communicate with your IT team.
Professional security organizations offer valuable certifications, ensuring the technician has tested experience in areas such as threat assessments, system design and integration. Several you might see often are the Physical Security Professional (PSP) and Certified Protection Professional (CPP) from ASIS International and the Security Certified Security Project Manager (CSPM) from the Security Industry Association. Other industry-specific associations provide security certifications in areas such as healthcare, banking, lodging and homeland security.
At Security 101®, we embrace certification programs and work to keep our technicians among the best trained in the business. Use certifications as one more standard when sorting through potential integrators for your next security project.