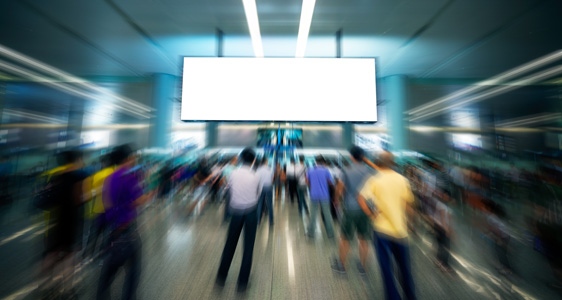 For commercial organizations, emergency situations are obviously difficult to anticipate and prepare for. But when a disaster strikes, employees and customers in the facility need to be informed of what to do, such as shelter in place, evacuate, or more. An emergency communication system that employs a giant voice/loudspeakers as a base channel for disseminating information is a popular and effective way to alert the majority of occupants on what to do.
Since the emergency information is so critical to the preservation of human life, there are certain requirements that these systems must meet. The audibility and intelligibility of the message is highly prioritized, and when factors such as background noise, reverberation, room dimensions, and ceiling heights are present, achieving intelligibility goals can be a challenge.
Audibility involves the occupant being able to hear the emergency message, while intelligibility requires the messages to be easily distinguishable and understandable. If an emergency communication system utilizing loudspeakers achieves acceptable intelligibility, audibility has obviously been accomplished. However, an audible system may not be intelligible; in this case, the emergency communication system has ultimately failed and may have caused more harm than good.
There are multiple causes as to why intelligibility may not be achieved, but most often it can be attributed to low single-to-noise ratio due to high amounts of ambient background noise. Consider an office building with an open cubicle area, conference rooms and elevator lobby: the power specifications and overall placement of the building's loudspeaker system in this case would be considerably ineffective for a large industrial building with noisy mechanical equipment or an expansive warehouse. Another important component in the goal of complete intelligibility lies within the actual voice of the system. The voice may originate from pre-recorded or live messages, which require the speaker to clearly enunciate and modulate their voice to ensure proper comprehension.
As a precaution, any area where intelligibility cannot be achieved should rely on back up emergency communication methods, such as mass notifications. Personal notifications via SMS text messages and social media accounts can be extremely effective as most employees tend to bring their smartphones with them to work. When an organization utilizes every conceivable system to spread emergency information, these technologies ultimately help preserve human life and vital assets.