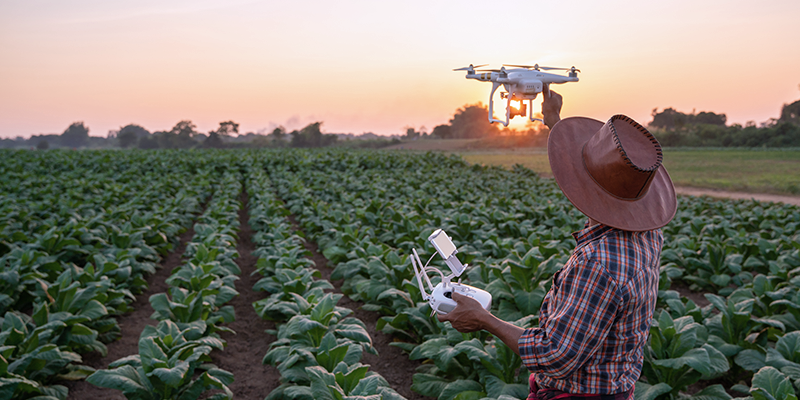 Unmanned Aerial Vehicles (UAV), the small flying objects operating remotely, are still an emerging technology that has been typically utilized in the military sector. Nevertheless, modern challenges have expanded the possible applications of drones into a variety of industries, including logistics, operations, and distribution.
Not many companies in the manufacturing vertical are aware of the positive impact drones have on the supply chain. These autonomous devices are able to increase employee productivity, create a safer work environment at warehouses, and improve customer satisfaction.
Cycle counting
Accuracy of inventory management is critical at your site to ensure exact stock records. In addition, many departments within your company and locations rely on the fidelity of inventory numbers to make the right decisions.
Cycle counting, the method of checks and balances by which companies confirm physical inventory counts match their inventory records, is easier to do with aerial robotics.
Manually and periodically done, cycle counting is a tedious process that requires workers to spend extraordinary amounts of time and resources to count products, and even then, human errors and accidents are likely.
Technological advances have allowed unmanned aircraft systems to do automatic cycle counting, elevating the accuracy of results. Advanced drones are equipped with 3D image recognition and motion sensors to autonomously navigate your site, analyze the warehouse for an indoor scan, hover accurately, and land precisely.
Further, modern aerial devices are capable of reading barcodes, QR codes, texts, or Radio-Frequency Identification (RFID) tags on inventory items.
Other benefits
Reduction of workforce and equipment needs.
An effective solution for staff shortage or high attrition.
Reduced operational and shipping costs.
Easily scalable and highly customizable.
Integration with other warehouse physical security systems.
Remotely-operated.
Security surveillance for large areas, such as warehouses and factories.
Searching for misplaced goods in difficult-to-reach places.
Collection of video and images during inventory audits.
Drones are certainly transforming the way supply chain processes function. Their growing popularity is well-justified as they can enhance the maintenance of accurate stock records, improve safety for employees, and boost productivity.
Unleash innovation
Elevate success
Don't miss out on the advantages of drone technology. Contact us now to explore how drones can transform your manufacturing operations.