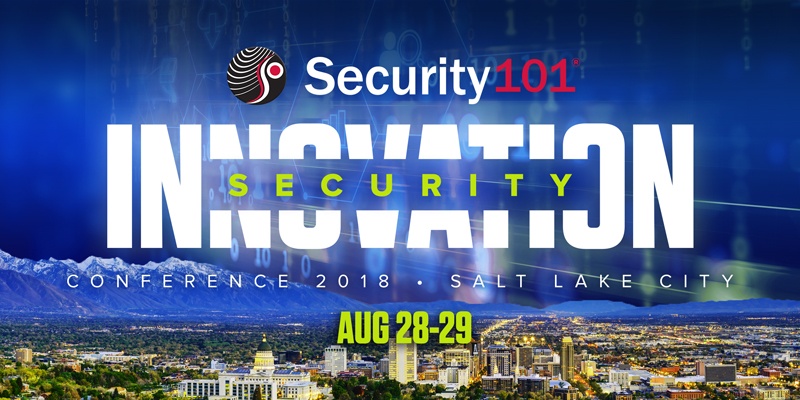 Security 101 – Salt Lake City hosted the Security Innovation Conference (SIC) August 28th-29th. This was the largest security conference in Utah, hosted by owners Nancy and Rob Ford. The conference was a successful educational and networking event that brought vendors, manufacturers, industry experts and customers from all over the country. The two day event was filled with live demonstrations of security technology and networking events.
On the first day of the conference, 12 different security manufacturers set up booths and held demonstrations. Attendees spent time directly speaking and discussing various security solutions with the manufacturers. Throughout the day there were three break-out sessions where attendees rotated into smaller groups to meet with manufacturers for presentations and live demonstrations of the technology solutions focused on innovation. The three break-out sessions included:
Video Surveillance – Consisted of a comparison demo focused on multi-sensor technology and advanced analytics from four vendors (Axis, Avigilon, Bosch, and Hanwha)
VMS & Integration – This session hosted Milestone & Lenel, Genetec, and Avigilon
Emerging Technology Solutions – Four vendors (BriefCam, Shooter Detection, Commend and Senstar) conducted live demos of their forward thinking technology
Day 2 focused on Drone Detection, Identification and Response. The day commenced with an educational seminar regarding the threat of drones, an update on FAA activity related to the integration of drones into the airspace, and finally, introduced the attendees to a systematic program to help create a risk mitigation protocol/procedure for their businesses. The afternoon was spent in two break out groups for live technology demonstrations of DeDrone and SpotterRF's counter drone technology.
Great job to the Salt Lake team for hosting an informative and fun event! Stay tuned for next year's edition.