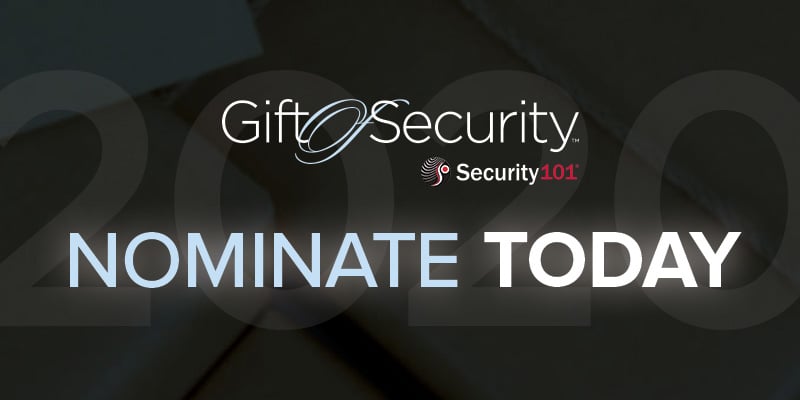 It's official. The 2020 Gift of Security program is live and 22 of our amazing local offices are on board to work with you in awarding a winner the Grand Prize in each location. Nominate today
What is the Gift of Security?
The Gift of Security is a national corporate giving initiative that provides $10,000 worth of integrated security services from Security 101 and equipment from product partners, Axis Communications and WESCO, to one nonprofit winner at each participating office location.

Local Security 101 offices throughout the U.S. participate and engage a panel of judges from the community to help review nonprofit nominations. Reviewing the information for each organization, the judges identify (3) qualified nonprofits to advance to the online voting process. The public voting process takes three weeks and determines the winner for the new security system. Voting will take place late November to early December and the winning organizations at each participating office will be announced mid December.
View participating offices and submit a nomination
Sponsorship
Special thanks to our manufacturer partners who have graciously joined the program to supply winners with security equipment for their facilities as part of the grand prize:
Voting
Nominations end November 8th, 2019. Each participating office will narrow down the nominations to (3) finalists. Online voting for all participating office locations will be made available to determine the winning nonprofit. The Voting Period is November 19 - December 10, 2019.
Will you or your favorite nonprofit be part of the Winner's Ceremony in 2020?