From its inception, Security 101® has been comprised of longtime, dedicated security professionals who hold a strong desire to make a difference in the security industry. Together these individuals make up TEAM101. Through our CORE VALUES—which still fuel us today—we are proud to say that we work very hard to maintain lasting relationships with our customers and business partners by exceeding their expectations and earning their trust.
Our recipe for success has always consisted of:
"Fanatical" Customer Service
Providing excessive enthusiasm and intense devotion to each of our customers. To always go beyond the call of duty and have a "Whatever It Takes" attitude.
Integrity
Steadfast adherence to strict moral and ethical values, both in our personal and professional lives.
Fun
To have a positive, light hearted attitude, building camaraderie and celebrating our personal and professional milestones, while always staying within the boundaries.
History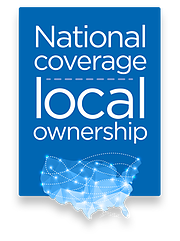 The beginnings of Security 101 go back to '03 with the idea in mind to fulfill the need for a true commercial security integration company. With success came rapid growth and this attracted attention from industry leaders, which led to inquiries about expansion into other states. In 2007, Security Franchisors, LLC was created as a franchising model by veterans Jim Pasquarello and Steve Crespo in an effort to maintain, stabilize and continue the growth rate Security 101 was experiencing. Security 101's corporate headquarters remain in West Palm Beach, Florida and the network of offices continue to charge ahead utilizing a business model that is unique to the industry. With Security 101, clients have the best of both worlds – a trusted national company with local ownership.
With a goal of 101 locations, Security 101 and its talented, proud TEAM101 members continue on their quest to dominate the security industry with technological innovation and fanatical customer service.