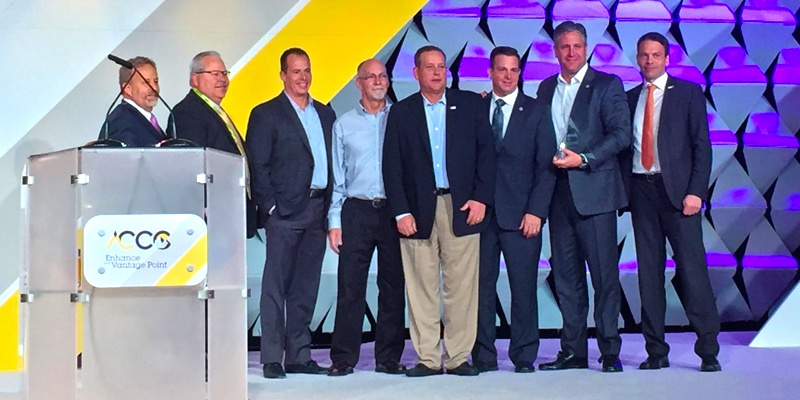 Security 101 is proud to say that it was named 2016 Healthcare Market Partner of the Year by Axis Communications at its 11th annual Axis Connect & Converge Conference (ACCC) held in Tucson, Arizona. Axis, the global leader in network video, presented these annual awards to top channel, software and technology partners.

The branch locations of Security 101 continue to grow their presence in the healthcare vertical where they have become a dominant force in the security industry. Security 101 CEO, Steve Crespo had this to say, "On behalf of Team101, I would like to thank Axis Communications for this great honor and recognition. We place a great deal of value on our partnership with the hard-working team at Axis."
On stage to accept the award for Security 101 were Phil Bomeisl, Steve Crespo, Tim Rose, Mike Taylor, Ross Manfredi, and Ross Linville.
"Axis partners are not only part of the industry's largest professional network, but are also an extension of our team," said Larry Newman, senior director of sales, Axis Communications, Inc. "It is an honor to bring together the top companies in our industry at ACCC and recognize those strong relationships and shared sense of leadership in providing innovative security and business solutions. These companies are leading the way to a smarter and safer world for all."
Thank you Axis! You are a true strategic partner.