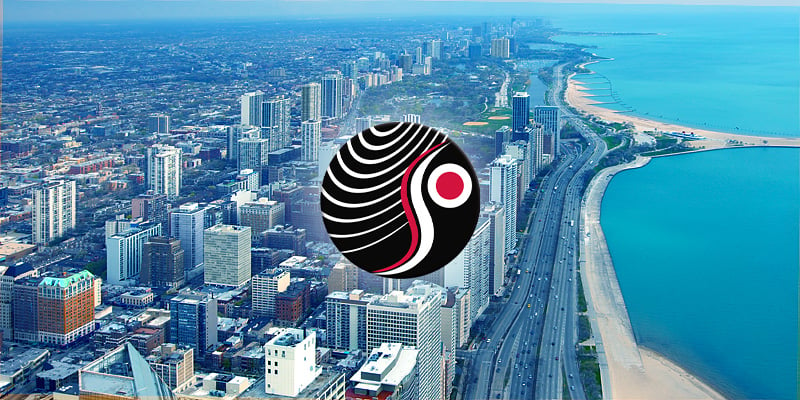 Security 101 has opened its doors to the newest franchise on the North Shore of the windy city — Chicago! The owner and president of Security 101 – Chicago (North Shore) is accomplished businessman David Ritland, PE, who is ready to partner with businesses in the Chicagoland area to provide best-in-class security integration services and describe the advantages of working with a local owner.
In the past, Mr. Ritland has held senior management positions in a variety of industries that include automotive components, high voltage switchgear, construction equipment, electrical connectors and commercial fitness equipment. Most recently Ritland was president of The Sentral Group, a large contract manufacturer of electrical wire harnesses.

Under his leadership the company expanded to five U.S. and one Mexico plant with more than 350 employees. Mr. Ritland also has extensive experience in the design and implementation of advanced vision systems, robotic integration and cell control which translates well into the security industry. For more than 18 years, David has led and developed sales and distribution channels that successfully navigated the technical sale process while satisfying customer demands.
Mr. Ritland chose to go into business with Security 101 because of its position as an enterprise solution provider, the focus on large commercial verticals, its great relationship with top tier suppliers, and a culture for "fanatical" customer service. As a passionate football fan, David is a board member and the auction chairman of Northwestern University's Gridiron Network, a Not-for-Profit support organization committed to supporting the Northwestern University football program. In the spirit of service above self, David's Rotarian efforts have helped raise significant funds for local charities. Connect with David on LinkedIn.
Security 101 – Chicago (North Shore)
250 Parkway Drive, Suite 150
Lincolnshire, IL
847.325.5450
Security 101 services mid- to large-sized commercial entities across the country. Security 101 is nationally-recognized as a leader in the security industry and viewed as one of the fastest growing commercial integrators in the U.S. Each office is privately owned and operated with the full support of our corporate team headquartered in West Palm Beach, Florida.


Interested in working for Security 101 – Chicago (North Shore)? Apply here