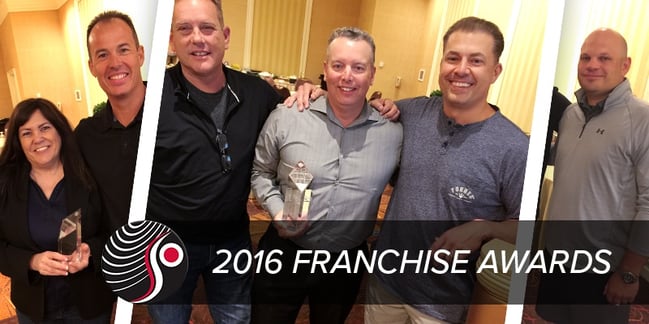 Each year, the owners of Security 101 gather from across the country and meet just prior to the ISC West trade show in Las Vegas. And, every year at this time the top-performing franchises and indivdual offices from the previous calendar year are presented with awards and special recognition amongst the group.
Data was crunched. Sales numbers were reviewed. Offices were analyzed. Growth was measured. Then, after all the considerations were tallied, one thing became apparent: The numbers don't lie! Here's a few of the 2016 Security 101 Franchise Awards. Congratulations to this year's winners: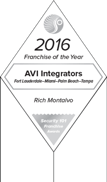 Category:
Franchise of the Year
AVI Integrators (Security 101 – Fort Lauderdale, Miami, Palm Beach, Tampa)
Owner: Rich Montalvo
Category:
Office OF THE YEAR
Owners: Liza Alexander, Scott Robitzer
Category:
Revenue Growth Achievement
Owners: Nancy Ford, Rob Ford
Category:
Sales GROWTH ACHIEVEMENT
Owners: Liza Alexander, Scott Robitzer
A special congratulations goes out to this year's top achievers, but there's no doubt that a huge "atta boy" is deserved to all Security 101 locations. Without the network, we couldn't do what we do! Team101 isn't just a idea, it's a reality.