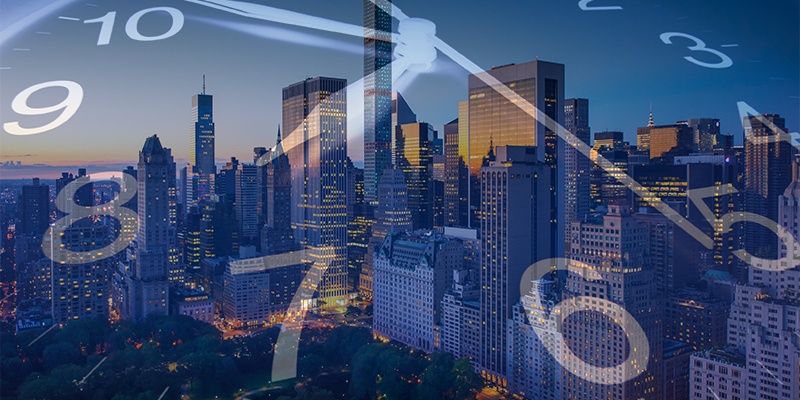 This coming Saturday, March 13 at 2am, the clocks will move an hour forward and we will lose an hour of sleep. The other negative aspect of the time change is that it can cause various issues with video recordings, an integral part of security systems everywhere. There are many problems that can arise as the result of the time change. Problems such as dual recordings, no recordings or being unable to retrieve live or playback video from different viewing platforms can vary depending on the manufacturer of the system.
So before the time to spring forward arrives, here's what you need to check for each of these recording platforms:
Older Enterprise Systems: Make sure all devices, including video recording managers, archivers, cameras, decoders, encoders, matrix systems, and NVRs, are all pointed to the same valid system time server. Viewing stations are also important because if they are off by even an hour, it could affect live and playback video even if the rest of the system is functioning properly.
Intelligent Edge Devices: Make sure your devices are configured to communicate with a valid time server and that the internal Daylight Savings Time table is properly set.
DVRs: Make sure your DVR is set correctly to Daylight Savings Time and that changes will occur on the proper day and time. Check with the DVR manufacturer to make sure bug fixes are installed prior to the time change.
Integrated Security Systems: Make sure that the correct Daylight Savings Time dates are programmed into the system via the control panel. Some systems will automatically adjust to the change, but others need to be manually programmed with the start and end dates of daylight savings. Check with your security provider to determine the capabilities of your facility's system.
Taking the time to check your video recording platforms can save you a headache after the time change. Don't forget to set your alarms to check your recording platforms before March 13 at 2am.