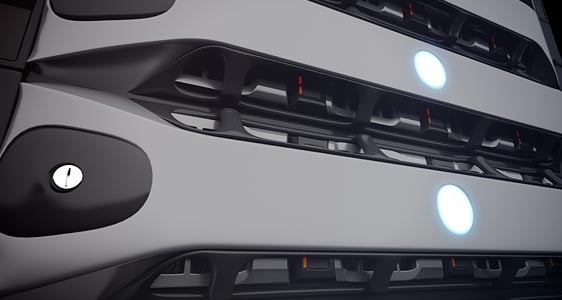 Ideally, the security systems of an organization can only provide protection as long as its network is up and running 24 hours a day, 7 days a week—however, unscheduled server downtime is a regular struggle for building security and automatic systems which need to be accessible, or available, to users. Consider a server with basic data backup and replication procedures is 99% available; perhaps that sounds fine initially, but that 1% calculates to an average of 87.6 hours of downtime per year, or roughly 1.7 hours per week, potentially resulting in costly consequences, such as loss of valuable property, sensitive information, or even lives.
While maintaining operational efficiency of an organization's security systems is important, there are also some facilities, such as hospitals and data centers, that require extremely high availability to perform routine daily activities. Of course, scheduled downtime is usually necessary for instances such as system patches and software updates, so the true goal is to reduce security incidents that result from unscheduled server outages that occur due to component failure, unreliable crossover, or other causes.
In the event of a security breach or emergency situation, an organization cannot risk any interruptions in their security system or network infrastructure because reacting and responding to an incident becomes extremely difficult. The security risks involved with server outages can be serious:
Security managers would be unable to redirect or override security resources by means of changing security access, repositioning cameras, or instituting a building-wide lockdown.
A nonfunctional security system means a loss of control of access, opening your organization to potentially life-threatening liabilities as unauthorized individuals would be able to get into the facility, compromising the safety of everyone inside.
There are considerable financial costs for organizations that require compliance with government regulations, such as utility companies, airports, and healthcare facilities, which require specific standards for safety and security; the risk of unscheduled downtime can incur high penalties or loss of licensure.
If a catastrophe such as a natural disaster were to occur, security systems should employ back-up solutions in a geographically separate location, mitigating its impact on IT systems and potentially preventing more outages.
There are a variety of solutions to protecting an organization's security systems from downtime. High-availability clusters are composed of two or more servers that are configured similarly that continually confirm the other servers are up and running. If not, another server takes over with minimal disruption. This solution aims to recover from downtime as soon as possible rather than focus on preventing it from occurring. Conversely, high-availability software is designed to prevent downtime by predicting and handling faults before they develop into major problems. When these two solutions are effectively implemented in tandem, the system can provide more than 99.99% availability—or less than an hour of unscheduled downtime per year.